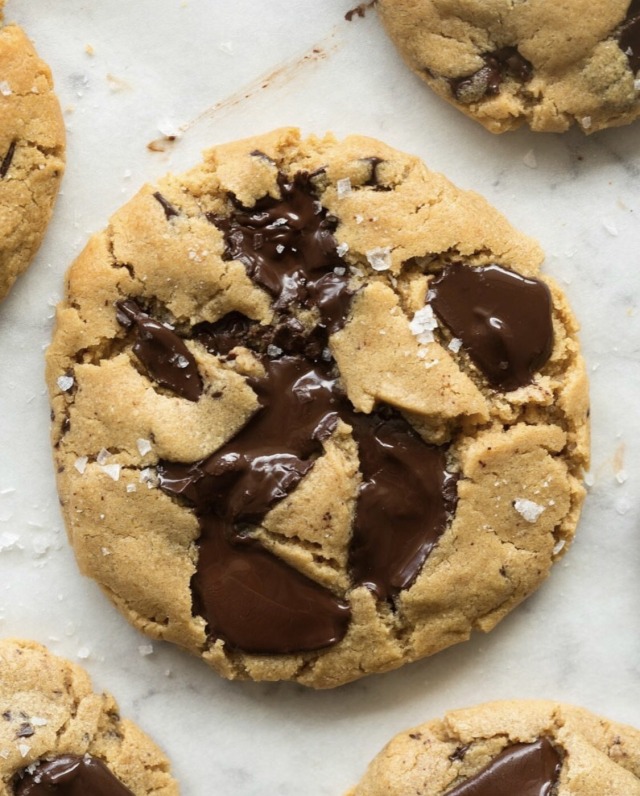 BEST PALEO CHOCOLATE CHIP COOKIES (KETO, VEGAN OPTION)
Ingredients
* 1 cup cashew butter * See notes
* 2/3 cup granulated sweetener of choice ** See notes
* ½ tsp baking soda
* 1 vegan egg *** See notes
* ½ cup chocolate chips of choice
Instructions
Preheat the oven to 180C/350F. Line a large baking tray with parchment paper.
In a large mixing bowl, combine all your ingredients, except for the chocolate chips, and mix until just combined. Using a rubber spatula, fold through the chocolate chips.
Using your hands, form 12 balls of dough. Place them on the lined baking tray, 2 inches apart. Gently press down into a slight cookie shape. Top with extra chocolate chips.
Bake the cookies for 10-12 minutes, or until just beginning to go golden around the edges. Remove from the oven and let cool on the pan for 10 minutes, before transferring to a wire rack to cool completely.
Notes
* You can substitute this for almond butter, peanut butter, sunflower seed butter, or tahini.
** Any granulated sweetener of choice works- Coconut sugar, brown sugar, white sugar, monk fruit sweetener (sugar free)
*** To keep it vegan/eggless, replace with 3-4 tablespoons of ground chia seed. Add 3 tablespoons first, and if too thin, add an extra tablespoon.
TO STORE. Place leftover cookies in a sealable container, and keep at room temperature. They will keep fresh for up to 5 days. The cookies can also be stored in the refrigerator if you want them to last longer. 
TO FREEZE. Chocolate chip cookies are freezer friendly and can be stored in the freezer. Place cookies in a ziplock bag or freezer-friendly container. They will keep fresh for up to 6 months. 
View Full