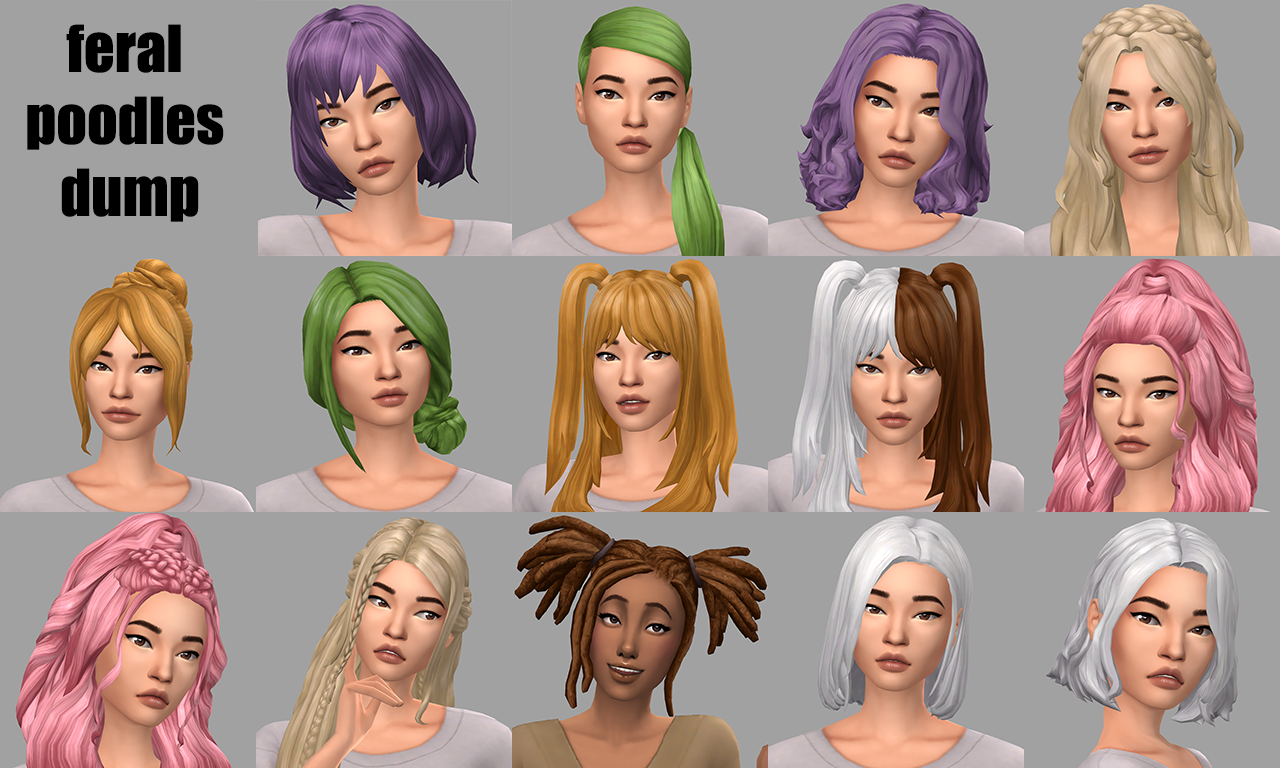 feral poodles hair recolor dump in qwertysims modified maxis
Ideally, these would have been posted with the two Sundance recolors I did here and here, but I had some issues and then I really needed a mental break. I have so many things in my "to post" folder it's not even funny. The preview quality is lacking, but I'm tired and there's 14 hairs here so not exactly a great number for detailed pictures. 
I have many more recolors coming, both in Modified Maxis and Sundance and another 3rd palette I have 50+ hairs done in. I hope you enjoy, thank you for downloading 💖 Please let me know if there are issues!
P.S. Feel free to request hairs! 
Details and download below:
View Full