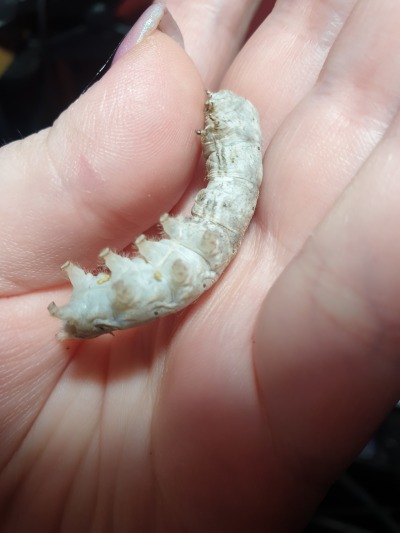 I just wanna show you how cute these guys are!
They're extremely soft and secrete silk on their little feet in order to stick to surfaces, which is what that clingfilm looking thing is! You can also see the threads on my thumb. The silk is remarkably sticky in a clingfilm-y way!
It's not recommended you handle silkworms without sterile equipment or well cleaned hands as they're very sensitive to bacteria; but if you do get a chance to hold one do it!
View Full